Posted on December 5, 2022
Puff, Puff, Passing Marijuana Reform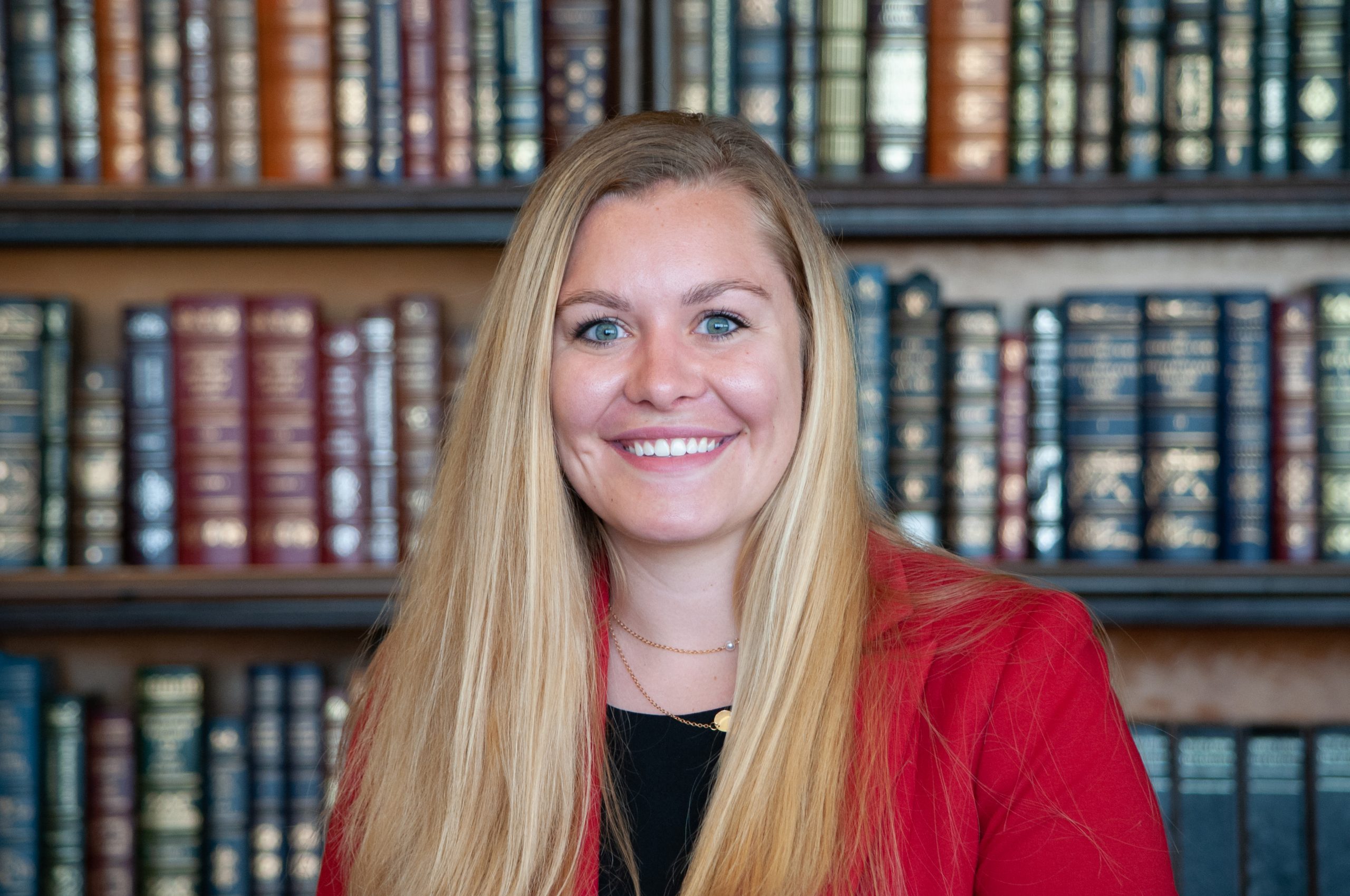 Alex Speakar
Comments Editor
Alex is a 3L from Farmington, Missouri. She attended KU for college where she majored in Political Science.
In her free time, she enjoys cooking, reading, and hiking.
Due to the inconsistency in marijuana policy, state business owners are confused about what products they can and cannot sell to comply with both state and federal law. On October 6, 2022, President Biden issued a marijuana reform plan in an effort to create consistency in US policy. There are three directives under President Biden's Marijuana Reform Plan.[1] First, he announced a pardon of all prior federal offenses of simple possession of marijuana. Second, he urged Governors to do the same with state convictions.[2] Third, Biden encourages marijuana be declassified as a Schedule I substance, as the current schedule classifies marijuana with heroin, classified even higher than fentanyl and methamphetamine.[3]
While marijuana overhaul is making headlines in the federal system, the states have been grappling with reform for years. Only 21 states have legalized recreational marijuana.[4] Additionally, 21 states have enacted legislation with the objective of "having select marijuana convictions expunged, vacated, otherwise set aside, or sealed from public view."[5] In Kansas, Governor Kelly has issued five commutations and three pardons in 2021, three of which were individuals convicted of marijuana-related offenses. However, Kansas has yet to legalize the use of marijuana in recreational or medicinal form.[6]
Additionally, because Missouri legalized marijuana on November 8, 2022, residents and business owners who bounce between Kansas and Missouri are left hazy about marijuana legislation. Business owners and residents are unsure of illegal acts they could be partaking in under state law, although complying with federal law.[7] In places like Kanas City, residents and travelers are confused about how marijuana law applies in a city subject in part to Missouri jurisdiction and in part to Kansas jurisdiction.[8] Attorney General Schmidt added to the confusion, stating in 2021 that "vapes, cigarettes, cigars, and teas containing delta-8 THC are schedule I controlled substances," illegal to sell in Kansas, though federal law explicitly allows for the sale of such product.[9] The confusion over whether or when 'hemp' qualifies as a schedule I substance is hazy. Citizens likely do not understand when legalization changes around the city. Likewise, business owners face challenges in understanding where they can sell, what product they can sell, to whom they can sell, and how the state line impacts these responsibilities.
A recent case in the federal district court amplifies the confusion among business owners in Kansas and exemplifies President Biden's directive only adds to the already hazy Kansas landscape. Under federal law, hemp is legal so long as it contains an amount of THC within the federal limit. However, hemp is illegal in Kansas, creating a conflict between state and federal regulation. A federal district court addressed this conflict in Dines v. Kelly. In Dines, a Kansas cannaboid business owner, Murray Dines, sued Laura Kelly, Governor of Kansas, and Kansas Attorney General Derek Schmidt.[10] Dines claimed the Kansas state government violated his civil rights after police seized $120,000 worth of property and cash during a raid on his business, Terpene Distribution. [11] Terpene Distribution sold, what Dines believed to be, legal hemp. Dines asserted that under the Supreme Court ruling of Blessing v. Freestone "Congress must have intended in passing the 2018 Farm Act to 'expand the commercial aspect of hemp," such that hemp could be sold anywhere."[12] Dines argued the Farm Act allowed him to sell hemp and hemp products in Kansas so when the government prevented him, the state violated his right to sell federally allowed goods. However, the court found that the Farm Act merely "removed hemp from the [ Controlled Substance Act]" to facilitate state regulation of the product, it did not create an inherent right to sell hemp.[13]
This type of confusion is at the heart of marijuana reform on the federal level. As with business owners, citizens who are trying to comply with federal law need guidance on how to also ensure state compliance. In the wake of federal declassification, states are likely to see more cases like Dines, where business owners are left in a cloud of smoke trying to juggle federal and state standards. However, the power to regulate controlled substances in Kansas resides with the state itself. Because there is no current change on the horizon, the cloud of confusion remains looming.
---
[1] Exec. Off. of the President, Statement from President Biden on Marijuana Reform (Oct. 06, 2022).
[2] Id.
[3] Id.
[4] Elliot Davis Jr., Maryland, Missouri Voters Approve Recreational Pot, U.S. News (Nov. 9. 2022), https://www.usnews.com/news/elections/articles/2022-11-09/maryland-missouri-voters-approve-recreational-marijuana-in-the-midterms.
[5] Expungement, NORML, (2022) https://norml.org/laws/expungement/.
[6] Marijuana Policy Project's Action Alerts, 2022 Legislative session comes up short on cannabis policy reform, (Sept. 22, 2022) https://www.mpp.org/states/kansas/.
[7] Sophia Belshe, Is delta-8 legal in Kansas? Attorney general says no, but a hemp retailer is suing, THE KANSAS CITY STAR (June 30, 2022, 3:11 pm) https://www.kansascity.com/news/state/kansas/article263057158.html.
[8] KCUR, With marijuana legal in Missouri, mayor says Kansas City should not expect a 'giant weed smoking area', (Nov. 13, 2022, 4:00am) https://www.kcur.org/news/2022-11-13/with-marijuana-legal-in-missouri-mayor-says-kansas-city-should-not-expect-a-giant-weed-smoking-area.
[9] Sophia Belshe, IS DELTA-8 LEGAL IN KANSAS? ATTORNEY GENERAL SAYS NO, BUT A HEMP RETAILER IS SUING, THE KANSAS CITY STAR (June 30, 2022, 3:11 pm) https://www.kansascity.com/news/state/kansas/article263057158.html
[10] See generally Dines v. Kelly, No. 2:22-CV-02248-KVH-GEB, 2022 WL 16762903 (D.Kan. Nov. 8, 2022); Jonathan Capriel, Kansas Gov. Gets Hemp Co. Suit Over Product Seizure Tossed, Law360 Legal News, (Nov. 09, 2022).
[11] Dines sued under 42 U.S.C. § 1983 that allows individuals to sue the government or others acting "under color of state law" for civil rights violations.
[12] Dines, 2022 WL 16762903 at *3 (citing Blessing v. Freestone, 520 U.S. 329 (1997)).
[13] Id. at * 7.