Posted on August 30, 2022
Roe, Roe, Roe, Your Vote: Biden's Executive Order Protecting Access to Reproductive Healthcare Services and State Impact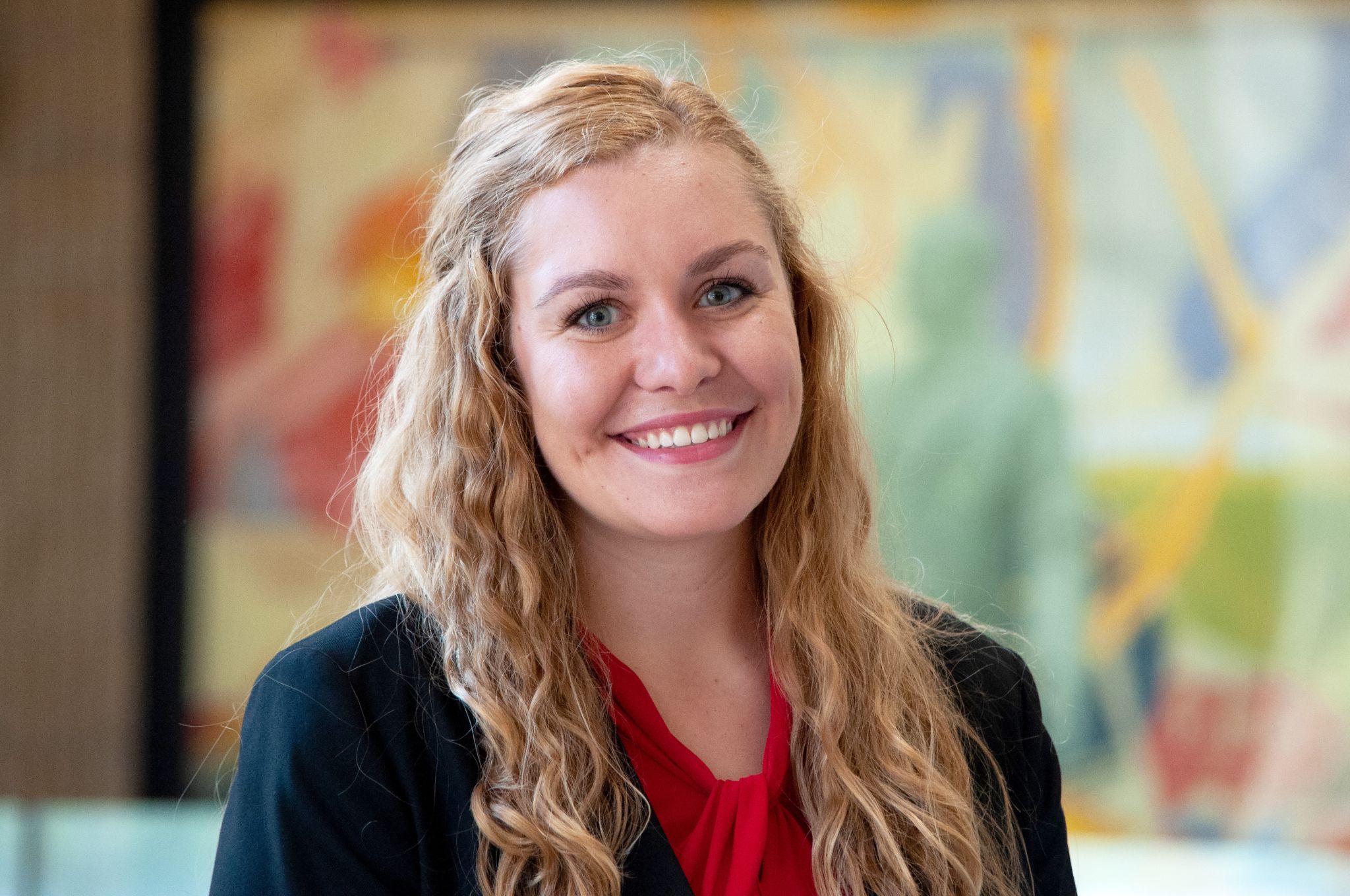 Alex Speakar
Comments Editor
Alex is a 3L from Farmington, Missouri. She attended KU for college where she majored in Political Science.
In addition to her role as a Comment Editor, Alex is a coach for the Undergraduate Mock Trial team, a member of Women in Law, and a Shook Hardy & Bacon Scholar for Civil Procedure. In her free time, she enjoys cooking, reading, and hiking.
On July 8, 2022, President Biden entered Executive Order 14076: Protecting Access to Reproductive Healthcare Services (the "Order"). The Order seeks to "protect healthcare service delivery and promote access to critical reproductive healthcare services, including abortion."[1]
While the Order does not create any right or benefit enforceable at law, it encourages agencies to comply with federal regulations regarding health record privacy and health services.[2] For example, the Order urges the Secretary of Health and Human Services and Chair of the Federal Trade Commission to protect the privacy of individuals seeking information about reproductive services, as well as the privacy of records relating to reproductive care. The Order also requires the Secretary of Health and Human Services to submit a report (the deadline was on August 7) to the President identifying ways to protect and expand access to and awareness of the full range of reproductive healthcare services. This report must discuss, not only abortion, but family planning services, emergency contraception, and free or reduced cost reproductive healthcare services. Furthermore, the Order encourages private pro bono attorneys, bar associations, and public interest organizations to meet and determine how to encourage lawyers to represent people who are lawfully seeking reproductive services. Lastly, the Order establishes the Interagency Task Force on Reproductive Healthcare Access to protect and strengthen access to reproductive health services and coordinate interagency policy making, program development, and outreach efforts to address barriers to such services.
The Order, however, was not the only political action that followed the Supreme Court's decision in Dobbs v. Jackson Women's Health Organization on June 24, a decision that overturned Roe v. Wade. On August 2, Kansans voted to keep the right to an abortion in the Kansas constitution.3 But Kansas was not the first state to address state abortion laws after Dobbs, nor will it be the last. While the Order does not bind states with respect to their abortion laws, it encourages agencies nationwide to operate responsibly and comply with federal regulations while state abortion laws are in flux.
Although it will take time to see how states respond to the overturning of Roe, Order 14076 indicates that—at least under this presidency— federal regulations regarding privacy and healthcare services, especially reproductive services, will remain a top priority and a beacon for states seeking guidance.
---
[1] Exec. Order No. 14076, 87 Fed. Reg. 42053 (July 8, 2022).
[2] The White House, Fact Sheet: President Biden Issues Executive Order at the First Meeting of the Task Force on Reproductive Healthcare Access (Aug. 3, 2022), https://www.whitehouse.gov/briefing-room/statements-releases/2022/08/03/fact-sheet-president-biden-issues-executive-order-at-the-first-meeting-of-the-task-force-on-reproductive-healthcare-access-2/.
3 Kate Bernard & Lisa Gutierrez, 'No' Prevails: Kansas Votes to Protect Abortion Rights in State Constitution, The Kansas City Star (Aug. 14, 2022), https://www.kansascity.com/news/politics-government/election/article263832087.html.